The orbital sanders are very useful tools for sanding, grinding and polishing surfaces. Thanks to its movement, the sanding sheets tear off the excess material from the surface until the desired result is achieved
To choose the right one according to the space in which you are going to work, it is important that you first take into account the power supply (electric, pneumatic, battery), motor power, the shape and size of the plate, the speed of the sander and the type of sandpaper.
Currently, there are several types of orbital sanders on the market, do you know what they are? Next, we will talk about each of them, and specifically about some of our Stayer models.
Orbital sanders have oscillatory movements
The operation of an orbital sander consists of oscillatory movements that sand the material as you move through it.
They work with self-adhesive sanding sheets and are used for light sanding of wood, metal, glass, vehicle bodies and headlights.
Its base is usually rectangular but there are also triangular orbital sanders (delta or mouse), circular and multifunction.
The rectangular base sanders are not as comfortable to handle in corners, but the delta or mouse are perfect since their triangular shape is easier to access. However, with the multifunction orbital sanders, being a mixture of the two because they have the possibility of changing the shape of the plate, you can access all the areas.
At Stayer we have several models. Among them we highlight:
The Delta 150, with triangular plate, anti-vibration system and predisposed to aspiration because it incorporates a dust container.
The multifunction LOM 130 3P, with 3 plates: one rectangular; one rectangular double-sided and the other delta double-sided, unique in the market and ideal for use in sanding work on Venetian typed blinds. It also incorporates a dust bag.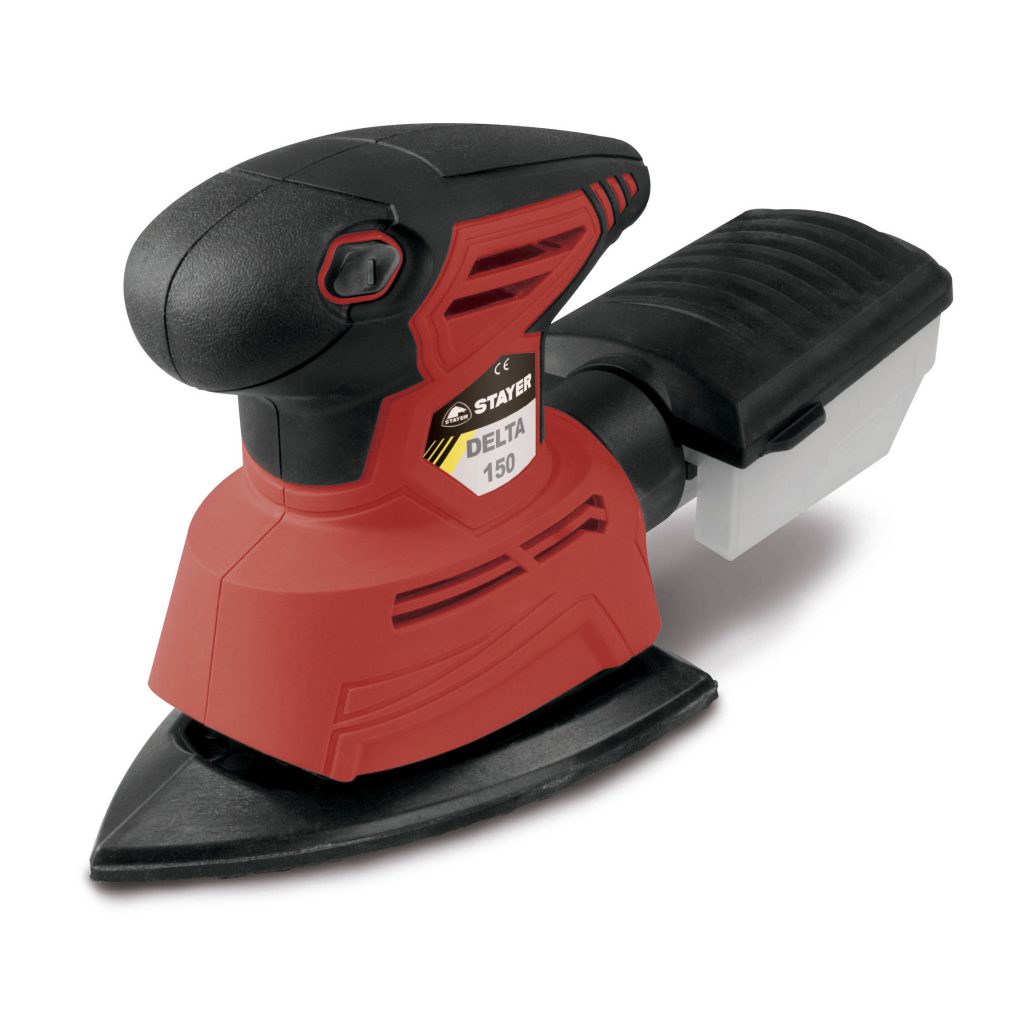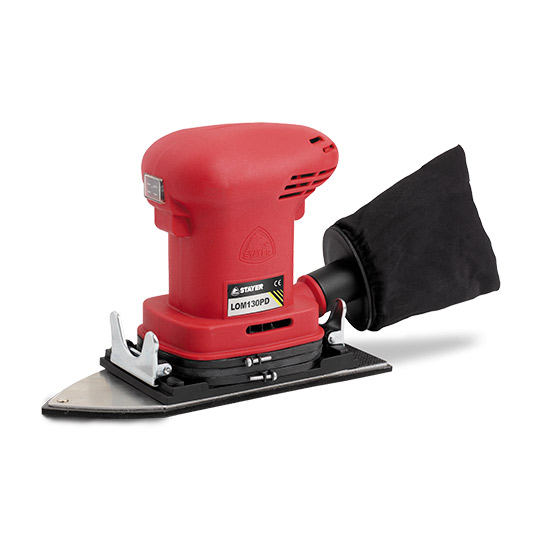 Rotorbital sanders have oscillatory and rotary movements
Rotorbital sanders are a type of orbital sander with a round base, which works with sanding discs. Unlike other types of orbital sanders, the movement of these is oscillatory and rotary. In this way, the finish is much finer and almost perfect.
Due to its round base, corners are difficult to reach, but for large curved surfaces made of wood, automotive and metal, they are great.
At Stayer we highlight the RO 5 BRUSHLESS Rotorbital sander, with a brushless motor, long service life, and ideal for intensive sanding on surfaces such as wood, metal, natural stone, Corian countertops, car bodywork and headlights. It is very light and ergonomic and has a 7-speeds regulator and tachometer, to keep the chosen speed constant. In this way, it is difficult to take more material than necessary and the finish will be perfect.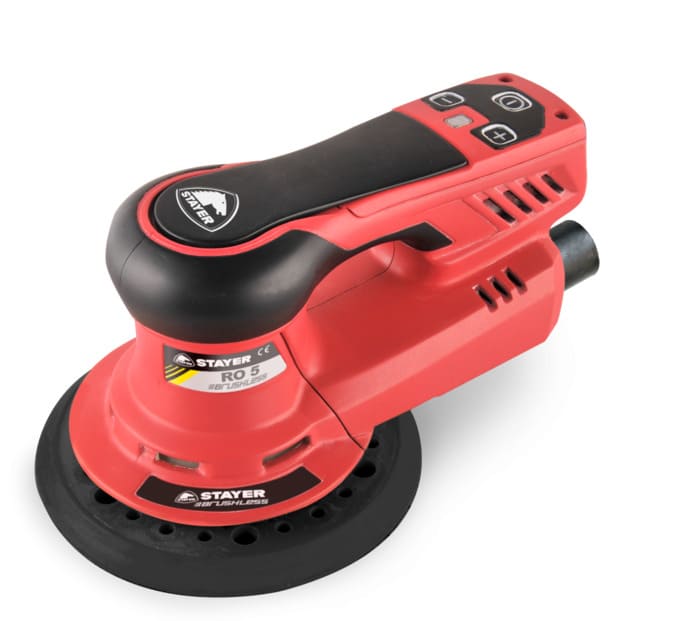 Other types of sanders
At this point you may wonder "Are there only orbital sanders?" We will tell you no, there are others such as belt, wall and tube sanders.
Belt sanders
Unlike orbital sanders, belt sanders are made up of two rollers in which the sanding belts are incorporated. These are rotating on the surface of the material to be sanded, removing a large amount of material. Therefore, they are used for roughing and their finish is not so fine.
At Stayer we have the LEN 610 sander, with a belt of 100 x 610mm of surface and a high-power motor, 1200 W, for heavy work of long duration. It has an ergonomic non-slip grip, a system to adjust the belt sandpaper and an integrated vacuum system to keep the work area clean.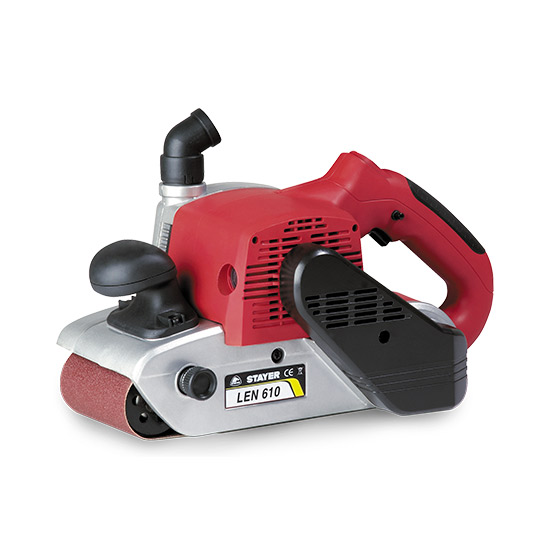 Wall Sanders
This type of sander is designed mainly to remove gotele, sand or smooth walls and, among them, we differentiate two types: hand and giraffe.
Hand sanders are smaller than giraffe sanders, and optimal for corners, small holes, or close to the ground. In contrast, giraffe sanders give you more accessibility to work on ceilings.
At Stayer we highlight the HP 750 BE wall hand sander with a 180 mm diameter plate. It is light and useful for removing plastic paint, dripping and smoothing plasters. Features a removable corner plate for sanding corners and edges; a 6-positions variable speed drive and a coupling for an external vacuum cleaner.
As for wall-mounted giraffe sanders, we highlight our LP 1000 BRUSHLESS model, with a 225 mm diameter plate and 3-phase Brushless S1 motor, without brushes, for greater power and useful life. With 5-speeds regulator and ready to connect an external vacuum cleaner.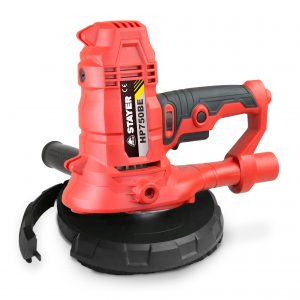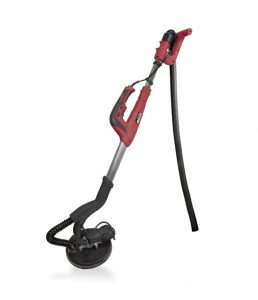 Pipe Sanders
With a high stability conductive pulley system with bearings to which the sanding belt is incorporated. They are perfect for sanding stainless steel pipes.
At Stayer we have the LT 1401 EK pipe sander for optimal polishing, finishing and reconditioning of plastic pipes, non-ferrous metal and stainless steel. It has a powerful S1 engine. It is ergonomic and easy to handle in long-term jobs due to its adjustable auxiliary handle. Very safe because it has a soft and progressive start thanks to the Soft Start; and it has an electronic speed regulator and tachometer to keep it constant under load.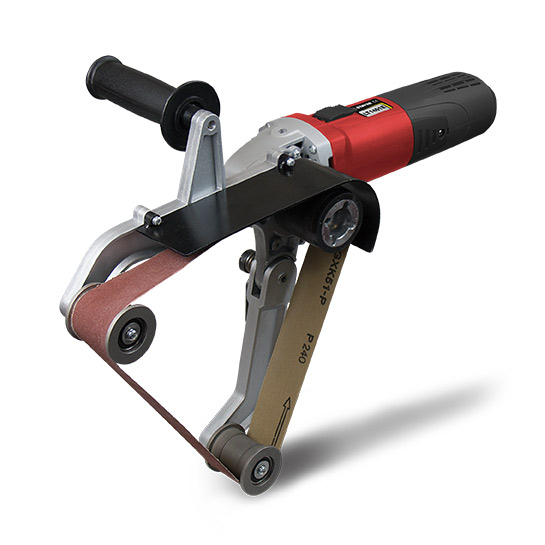 As you have seen, there are several types of sanders depending on the application you want to give. Knowing them, it is time for you to choose yours.