The reciprocating saw is a very versatile tool that allows you to quickly cut a large amount of materials, saving a lot of time and effort. For this reason, more and more users are replacing other cutting tools such as: manual saws, circular saws or grinders. But what are the advantages and applications of the reciprocating saw? Next, we will show you each one of them.
Advantages of the reciprocating saw over other cutting tools
In addition to the time you save and the little effort you make when cutting hard materials, the reciprocating saw is optimal for use in narrow, deep, or long spaces where other tools do not fit. As is the case with a hand saw since it has a very wide handle.
Likewise, you can make flush cuts on fixed surfaces due to the flexibility of its bimetallic blades; and plunge cuts in many materials that we will explain later.
Thanks to all these advantages, the reciprocating saw is so versatile and has many applications, but do you know what they are?
Applications of a reciprocating saw
The reciprocating saw is a widely used tool in pruning, plumbing, construction, electrical, carpentry, and rescue jobs. And what can be done with it?
In pruning work: very fast cuts in tree branches, shrubs, and large trunks; and cleaner than with a chainsaw.
In plumbing: cutting copper, PVC and Inox pipes and metal projections flush; plunge cuts on fixed surfaces; or areas that are difficult to access. As we mentioned before, the flexibility of its bimetallic sheets makes this work much easier.
On the other hand, in construction and electricity: cuts and recesses in plasterboard wall, plasterboard + aluminum, hollow and solid brick and porous concrete.
While in carpentry: cutting wood of great depth and hardness; restore furniture and windows of materials combined with wood + metal; cutting aluminum + polyurethane or metal + wood sandwich plates; and repairing pallets with wood and nails.
And finally, in rescue operations: cutting vehicles to help people who have been trapped in it.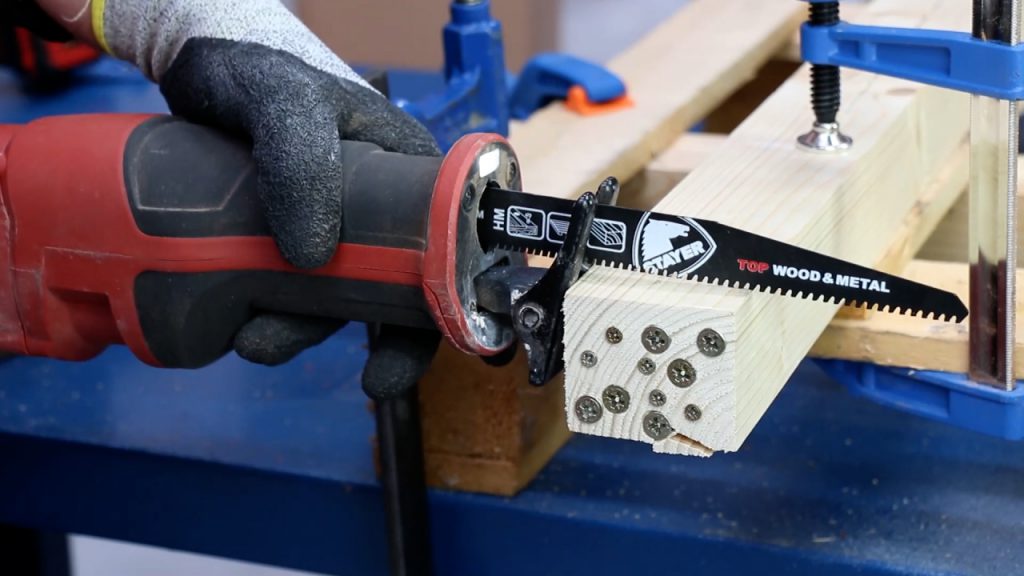 What models of reciprocating saws we offer at Stayer?
What types do we offer? At Stayer we have: two electronic models (SS 210 and 280 P) and two battery-powered (SS L20, SS L12 / 122K).
The SS 210 is a very versatile reciprocating saw, with a power of 850 W and is suitable for applications such as cutting wood up to 200 mm deep.
Like the previous one, the SS 280 P is an electric reciprocating saw, but in this case more powerful, and therefore, optimal for construction. It has a 1,200 W motor, which allows you to adjust the speed and orbit of the cut according to the hardness of the material. All thanks to its 6-positions speed regulator and its 4-positions orbital regulator.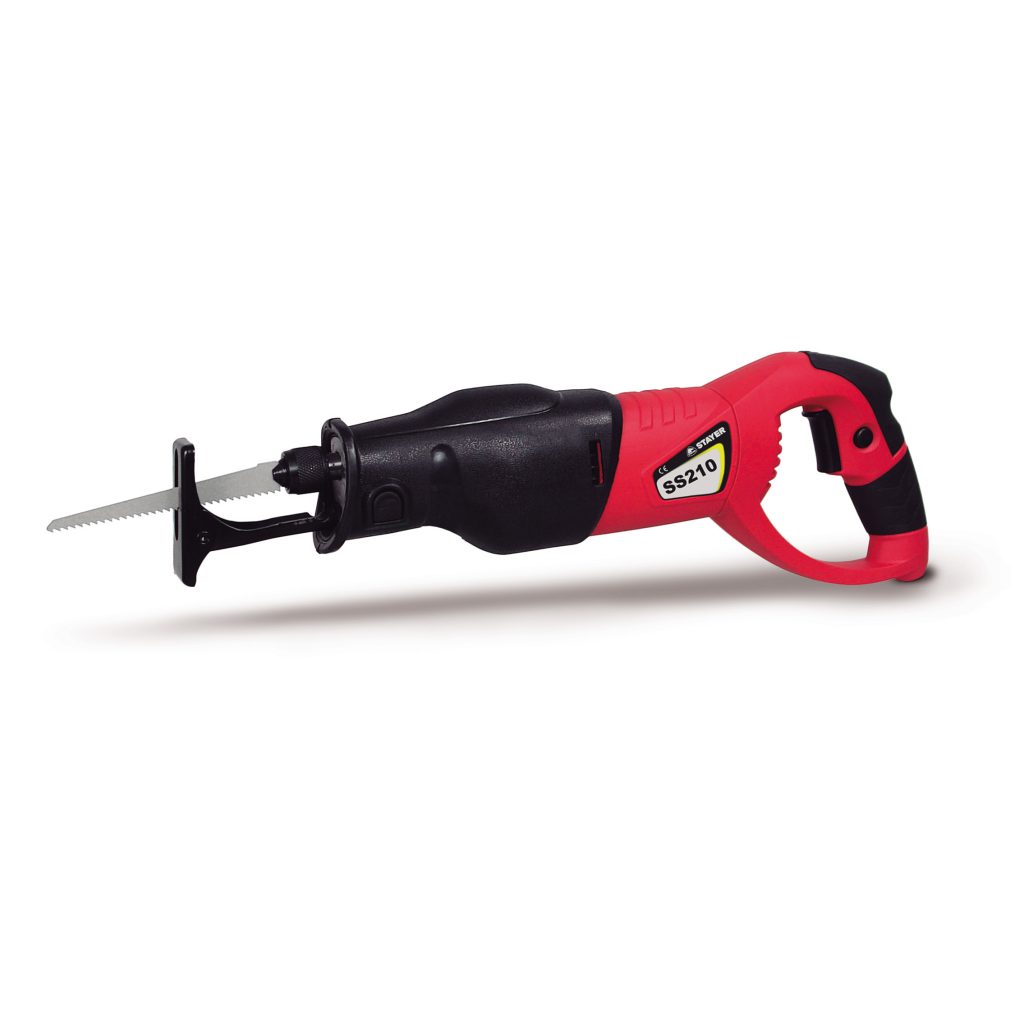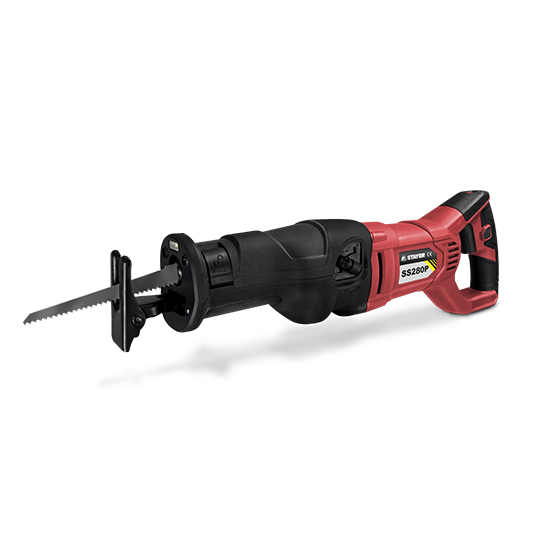 However, the SS L20 is a reciprocating saw with an 18V battery, which gives you plenty of autonomy when you need to work on fixed surfaces.
And finally, the SS L12 / SS 122K is a very compact and lightweight mini reciprocating saw that gives you access to hard-to-reach areas. It is optimal for plumbing, electrical and pruning work.
Once you have chosen the saw you are going to use, do you remember the steps you have to follow to use them correctly? We remind you.
How should I use it correctly?
The guidelines to follow so that you will not have any problems when cutting with a reciprocating saw are:
First, you must protect yourself with the appropriate personal protective equipment. In this case, glasses, gloves, and mask.
If you are going to make a normal cut, adjust the depth stop and rest the support board on the piece to be cut.
Instead, if you are going to make a plunge cut, rest the edge of the piece to be cut on the support board, turn on the saw and go down little by little until the board fully supports the piece.
Also, you should control the speed regulator depending on the cutting speed. When looking for quick cuts in soft materials set the throttle to high speeds. If you want more precise cuts in harder materials, set the regulator at low speeds.
In the same way, be very aware of the orbital regulator. When the cuts are fast you need more orbital action, on the contrary, if the cuts you are going to make are more precise, the orbital action should be less.
You already know what a reciprocating saw is for and how to use it correctly
But do you know the different reciprocating saw blades that exist depending on the material you are going to cut? In the following video we show you the types that there are, their particularities and the models that we offer at Stayer.
Are you going to miss it?