There are three reasons why Stayer is able to keep up with the demands of our customers and the market in the industrial sector.
Do you want to know them? In this post we are going to explain them to you.
Stayer's three reasons:

continuous development, quality, and professionalism.
With more than 60 years of experience in the field of electro-portable tools, we have learned that, to continue providing the best solutions to professionals like you, we need continuous growth and parallel to technological advances.
And it is thanks to three reasons that we manage to meet your expectations by manufacturing quality tools, with high efficiency values and that assure you the best experience and results. And also, we maintain the highest level of national and international competence in the 70 countries where we are present.
The three reasons that have brought us this far are:
• Development and continuous innovation to offer you quality and technology.
• Constant control of manufacturing and assembly to guarantee you the best service.
• Involvement and professionalism to give you the best solutions and attention.
And all this is possible since both management and our specialized engineers, technicians, and sales team, work in unison to achieve it.
Due to manufacture quality tools it is essential to have the best management in each of the processes.
If there is something we are proud of, it is the dedication and commitment we must have to ensure the best quality management in the manufacture of tools, everything is thanks to:
The collaboration of the I&D, production, and assembly departments. With them we guarantee that each manufacturing process achieves the desired objectives.
Our specialized engineers. Because they oversee improving, updating the product and, therefore, testing and verifying that each component, equipment, and prototypes meet the highest quality standards.
And the packaging team. With which we always ensure the reliability of the packaging of the product, so that it reaches the hands of our customers in perfect condition.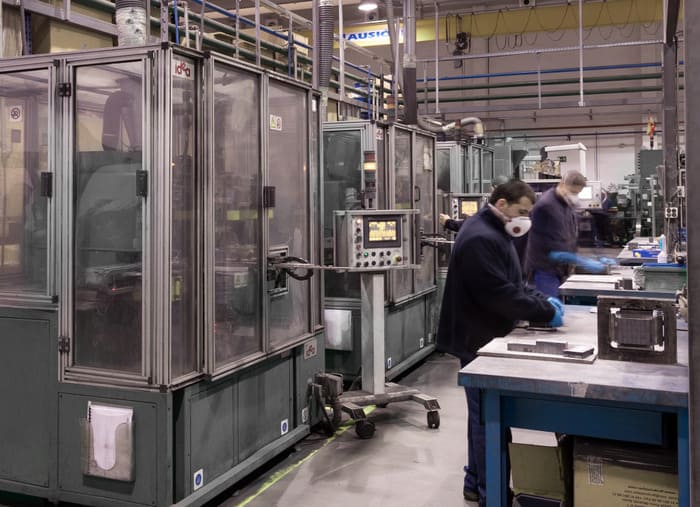 Because to ensure that customers are satisfied, we must have optimal attention and after-sales service
And that is why we are close to you throughout your purchase process, to guarantee the best service.
Through our phone or email, you can contact our network of technical services and customer service to communicate your proposal and that we can offer you the best solution in the shortest possible time.
In addition, from our website you also have the option of:
In this way, taking care of and working on the points that we have discussed throughout the post daily, we have managed to get here.